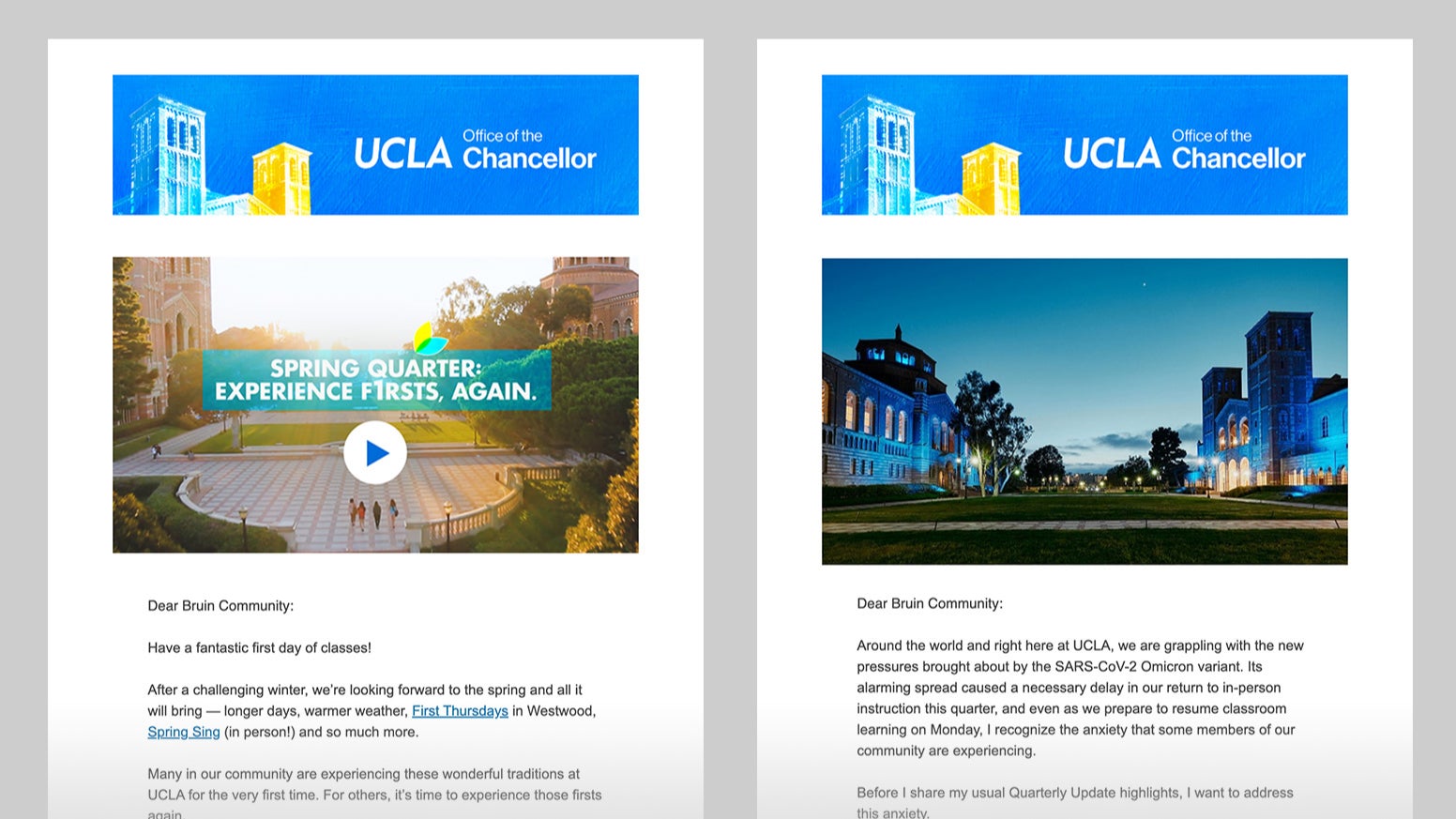 BruinPost is our internal mass email service. Leaders use it to communicate pertinent information about UCLA with campus audiences.

Requests for BruinPosts are made by an authorized issuing officer — usually the vice chancellor, vice provost or dean of a campus unit — or that person's approved designee.

We at Strategic Communications facilitate the publishing process, with technical support and maintenance provided by Information Technology Services.