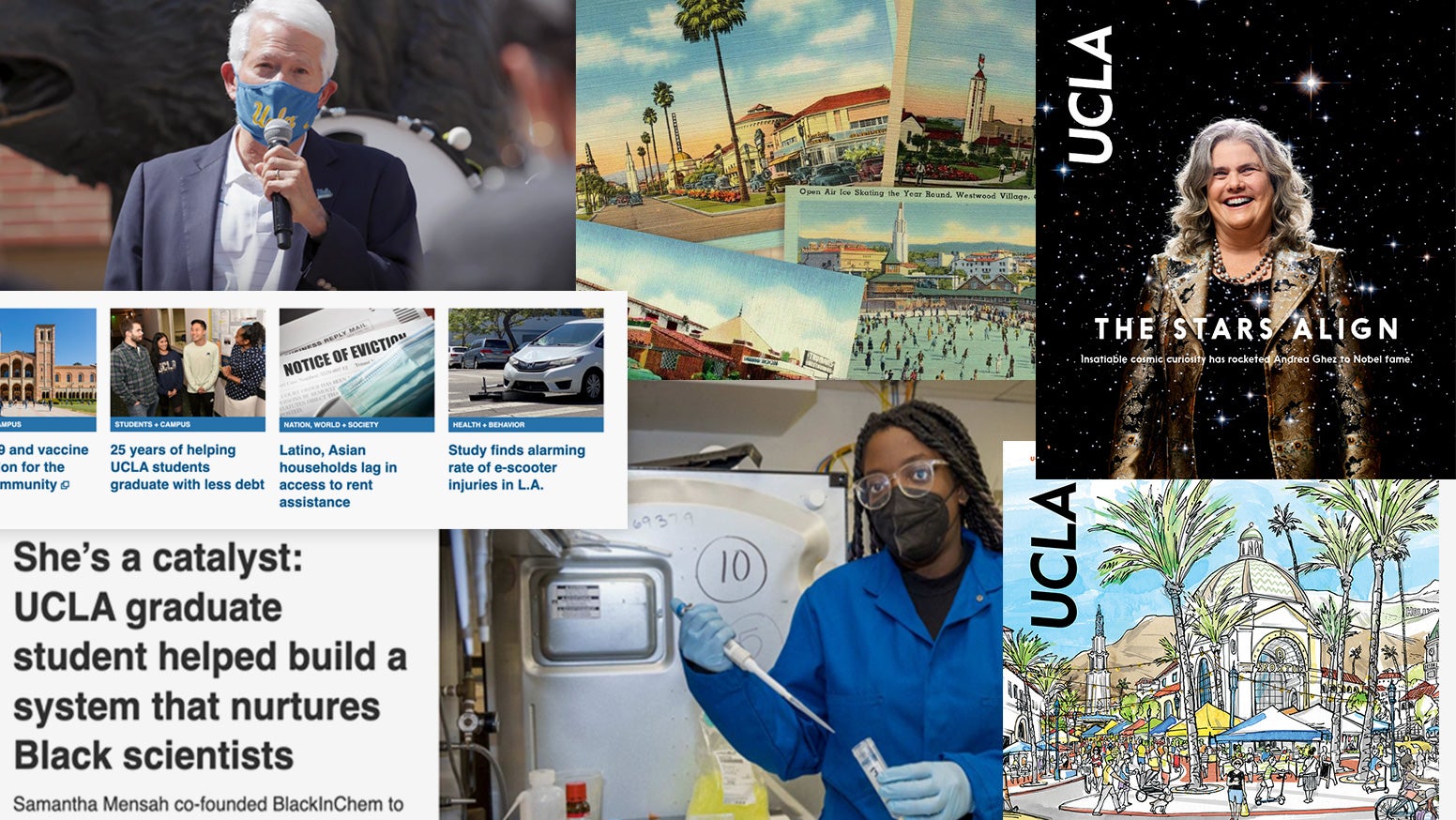 Our communications team is recognized locally and internationally as a primary source of timely and impactful UCLA storytelling and announcements.

Composed of Executive and Internal Communications, UCLA Media and Media Relations, this team shares UCLA's stories, values, insights and accomplishments in a variety of ways, including via messaging for campus leadership; owned media channels; external news organizations locally, nationally and internationally; and community events such as UCLA Connections.

By leveraging the insights available to us through our network of campus partners, we strategize and produce work that provides a unique view of the university and Bruin community.

Executive and Internal Communications gives voice to the Chancellor's vision for UCLA. Through a variety of media and channels for the Chancellor, Executive Vice Chancellor and Provost and other campus leaders, we communicate the school's values, insights, accomplishments and long-term plans to a wide range of audiences. Stay up to date by following the Chancellor's Twitter.

Media Relations communicates via news organizations, relying on their knowledge of the media landscape to shape UCLA's stories in ways that will earn news coverage locally, nationally and internationally. Our team publishes news, features, videos and more on Newsroom, UCLA Magazine and elsewhere, including social media platforms.
---