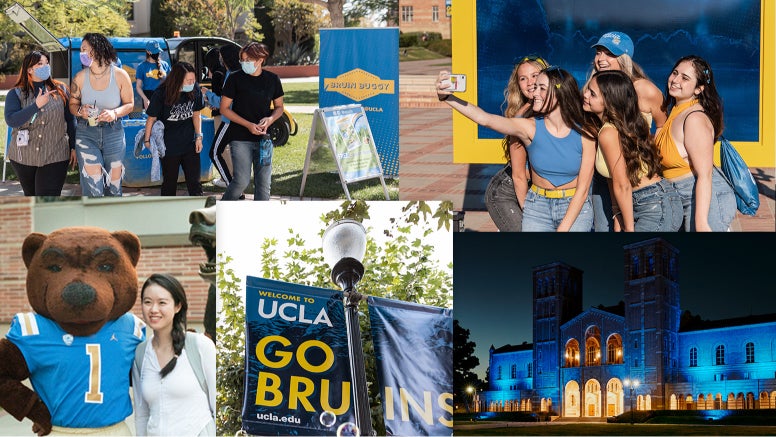 Our Brand Marketing team is a best-in-class higher ed marketing organization that develops breakthrough creative rooted in strategic insights, diverse storytelling and bold innovation. We bring UCLA stories to life – the emotional, the profound, the unknown – for audiences inside the Bruin community and beyond.

We develop and lead brand strategy on behalf of UCLA, identifying and creating opportunities to raise brand awareness through experiential marketing, undergraduate admission marketing, digital and social media, and much more with interactive in-person, online and hybrid experiences.

Our events and experiential teams help audiences directly interact with UCLA. From dignitary visits and campuswide celebrations to intimate gatherings and intellectual conversations, our collaborative approach sets the standard for events of significance and impact.

We elevate the university and our life-changing teaching, research and service through impactful multimedia and experiences.
---