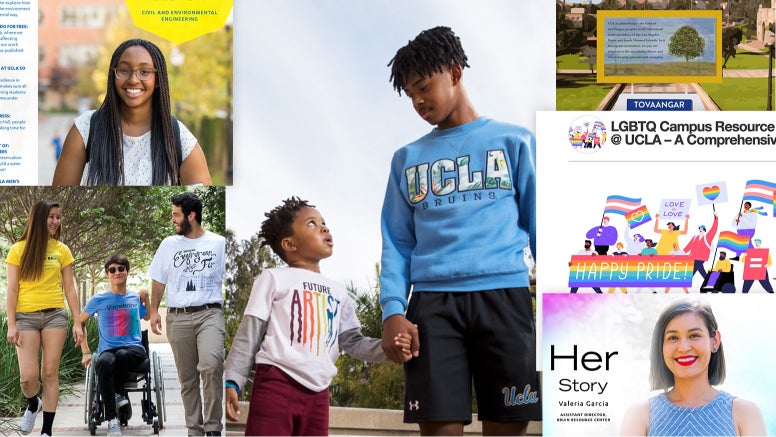 To reach StratComm's EDI Council, please email us at edi@stratcomm.ucla.edu.
Mission
To serve as proactive thought partners to ensure that Strategic Communications' work product and work culture embody our core values and commitment to equity, diversity and inclusion. We are an essential touch point for projects at all stages in their development and promote authentic, inclusive communication, internally and externally.

Vision
Enhance the reputation of StratComm and the university while helping our diverse constituencies feel included and represented respectfully.

Priorities
Content: EDI Council reviews concepts, story ideas and drafts and works with creative teams to identify and address potential EDI opportunities, implications and concerns; Offer EDI-specific advice and counsel about language, imagery and how our diverse audiences might respond to or be affected by the content we create; Produce and maintain EDI content guidelines to help people understand the many EDI-related facets of our work; Share new EDI resources and best practices.
Education/team trainings: Share EDI-related resources and organize learning and development opportunities for StratComm.
Recruitment: Serve on departmental hiring panels, helping our teams hire new colleagues who share our commitment to values of equity, diversity, inclusion and belonging.